---
This solid glass sculpture has a length of 28 cm. In blue and yellow tones. Totally transparent solid glass base.
Glass Sculpture See Shell (A). Handcrafted object.
Size: appr. 21 x 10 x 10 cm.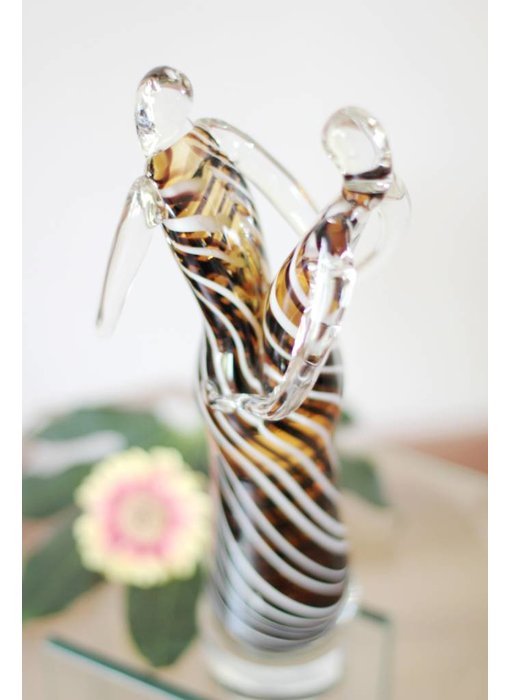 Elegant sculpture of two dancing figures in cognac brown, with white and black lines. Standing on a round sockel of clear glass. Suitable for every interiour style. Height appr. 30 cm. Handmade.