---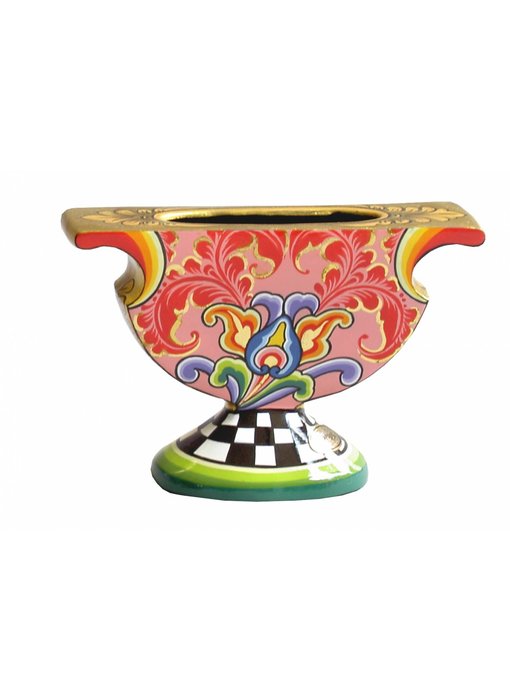 Metal vase in Greek model by Toms Drag. This is a 100% handmade art object with bright colors and golden accents. Height 17.5 x width 27 x depth 10 cm.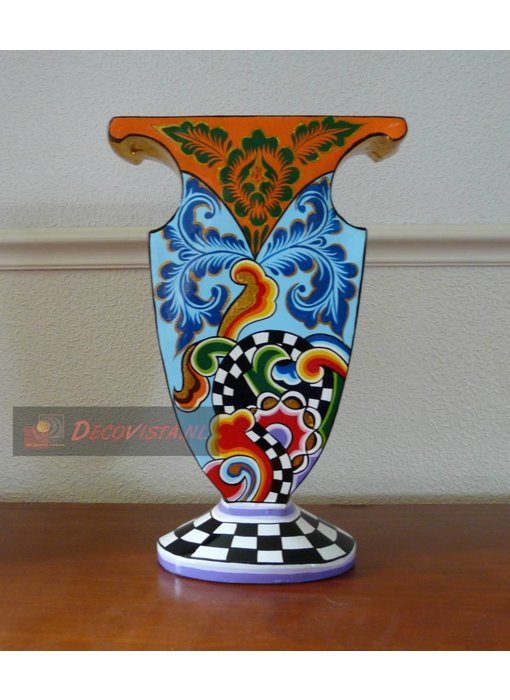 Toms Drag vase, Greek model, made of hand painted metal.
Back and front side have different patterns. Dimensions: Height 32.5 cm / wide 27 cm / depth 10 cm.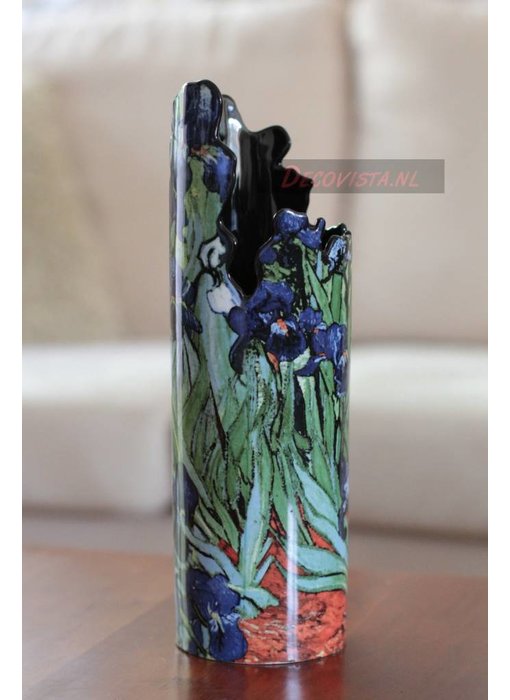 Museum vase - Vincent Van Gogh, Irises belongs to the collection ~Silhouette d'art for John Beswick~. Special shaped Museum vases with pictures of famous works of painters such as Monet, Modigliani, Van Gogh, Klimt, Hieronimus Bosch e.o. Each ind...