---
This solid glass sculpture has a length of 28 cm. In blue and yellow tones. Totally transparent solid glass base.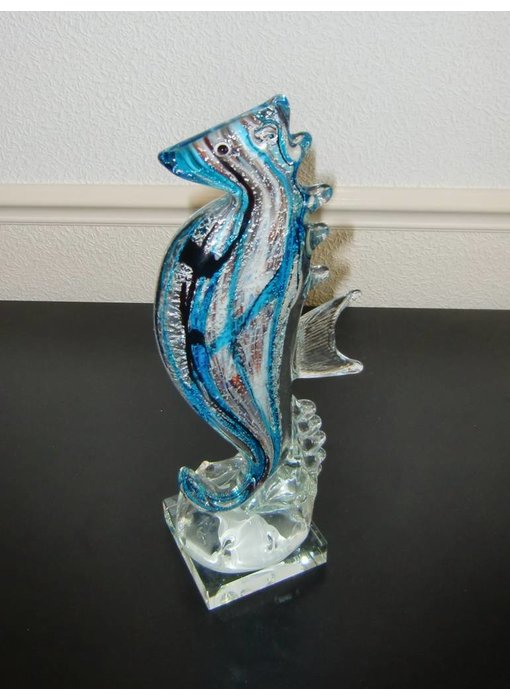 Seahorse on a transparent base. Colours: silver, black and sea blue. Height 12 cm, width 8 cm.
Handmade sculpture on a solid transparent base. The figure has a predominance of blue colors, with black lines and a 'shell' of transparent parts. Height approx. 37 cm / width approx. 12 cm.