---
Very beautiful baroque mirror of Toms Drag.Size: 79 x 96 cm.
When shipping mirrors outside the Netherlands breakage of the glass is at your own risk. When broken, a mirror glass can easily and cheap be replaced by opening the back-cover.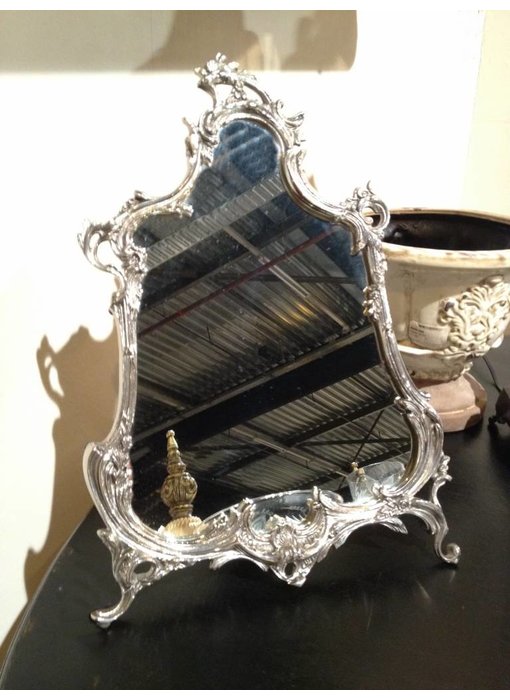 Silver colored Baroque mirror made of nickle plated messing and glass. On the backside a stand. No polishing needed. Size H. 45 x W. 30 x D 20 cm.
Narrow and graceful Drag mirror belonging to the new Salamanca Collection, designed by Tom Hoffmann. The mirror glass can easily be replaced. All mirrors can be opened on the backside. Sizes (incl. edge): height 91 cm/width 32 cm.