---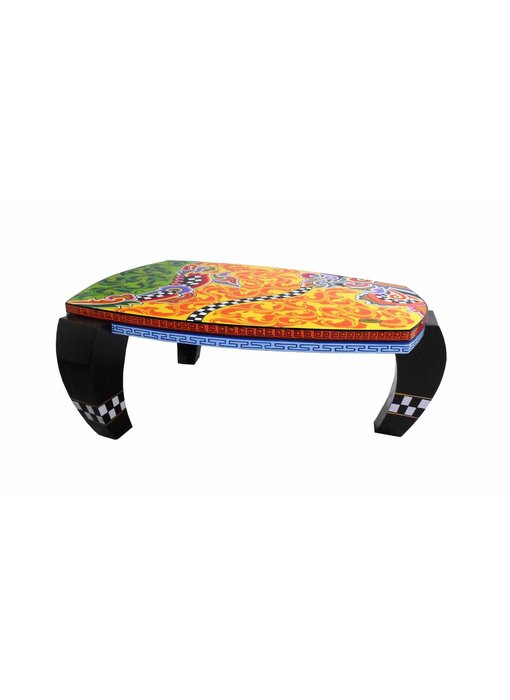 Santa Monica table. Table-top 90 x70 cm. Three black table-legs with black and white motif.
Height: 35 cm.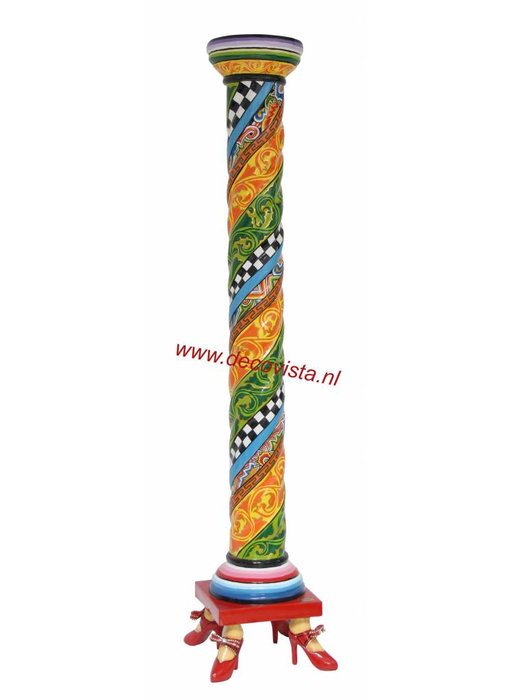 Column XXL. Size 157 x 24 cm. Made of marmorin and fiber.
No shipping outside the Netherlands.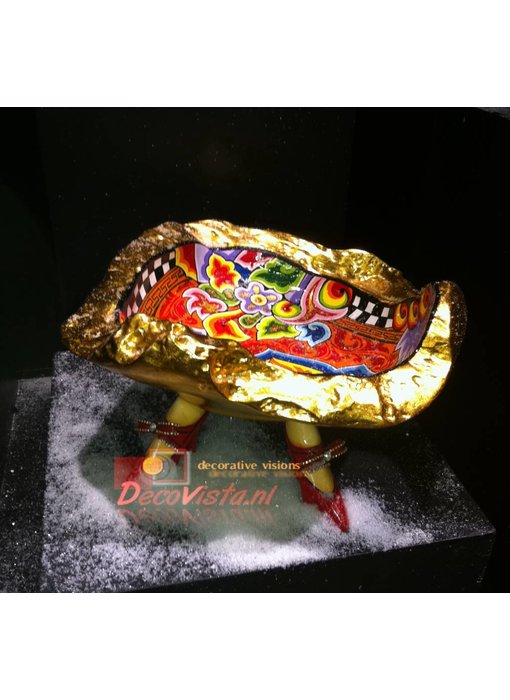 This Drag bowl is hand painted and has four red shoes with rhinestones. Brightly colored, with gold and part of the new Santa Monica Collection.
With Toms Drag authenticity logo.