---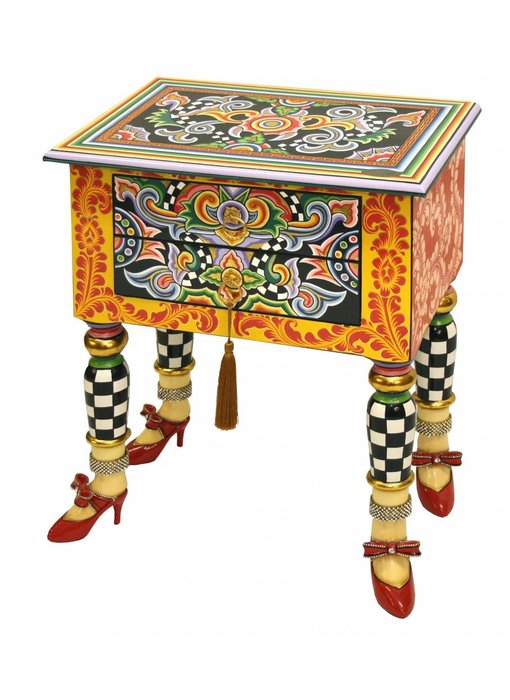 Cabinet Salamanca is colorful and has 2 drawers. This Drag cabinet is not only hand painted but has other decorative elements that are so typical for Tom's Drags, such as the feet and ankle jewelry with Rhinestones. Material: wood (MDF).Collection: ...
Narrow and graceful Drag mirror belonging to the new Salamanca Collection, designed by Tom Hoffmann. The mirror glass can easily be replaced. All mirrors can be opened on the backside. Sizes (incl. edge): height 91 cm/width 32 cm.
Salamanca Collection - born in 2013 as part of the Toms Drag Collection with furniture, mirrors, animals and statues of men and woman.