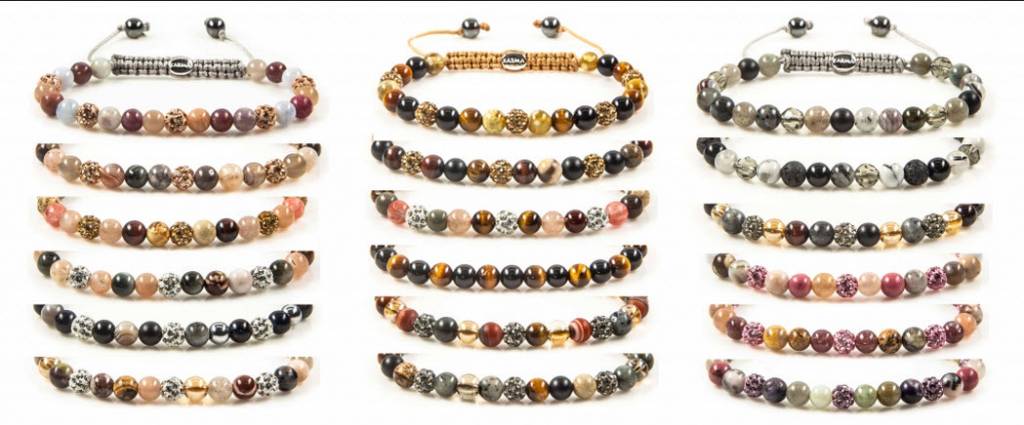 Karma Jewellery
MUST HAVE jewellery: Trendy and fun.  Karma  bracelets, necklaces and earrings. Contemporary-style Karma bracelets made of precious stones, natural stone and Preciosa crystals.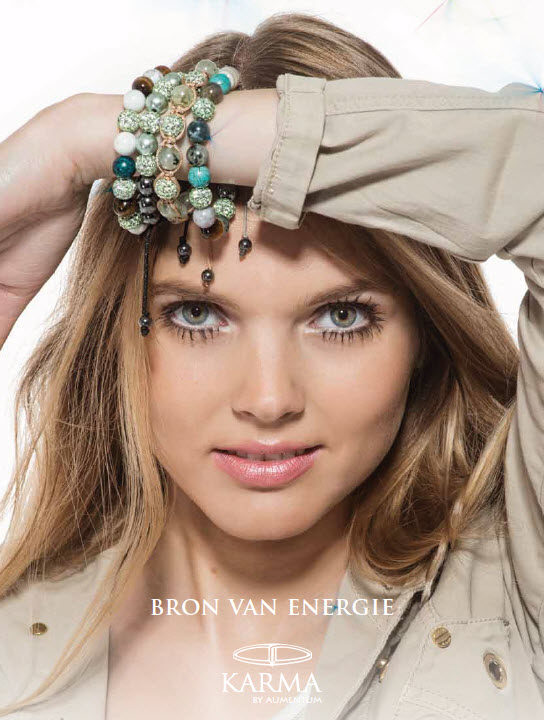 KARMA COLLECTION
The Karma Collection is for man, woman and child and includes bracelets, earrings and necklaces. The lovely bracelets you can combine very well with each other but you can also wear a watch that fantastic result comes into its own.

CRYSTAL AND STONE
The Karma jewelry are made up of a unique combination of crystal and natural stone such as lava stone, tourmaline quartz and various types of agate. Preciosa delivers high quality certified crystals incorporated into the beads and give the design an extra dimension. By mixing with Preciosa crystal beads of the natural many colorful and tasteful variations arise. The beads are carefully hand tied together into desirable jewelery.

PHILOSOPHY BEHIND THE DESIGN
The combination of stone and crystals inspired among others by Buddhism and Indian Mythologies. They say that the beads give strength. Each colorful bead has a core that represents love. Karma is a source of energy. Beside a beautiful piece of jewelry

FREE SHIPPING (only within NETHERLANDS )


Limited time offer:
When you buy three (different) bracelets (XS or Classic), get some gorgeous crystal ear studs for FREE.
Our Collection: