Pawel Borowski, Wiktor Borowski, Stanislaw Borowski, glasstudio, Outdoor Collection, Studio Line Collection, Artist Collection.

Welcome at the Information page about Borowski
Glass Studio Borowski was founded in Poland in 1990 by Stanislaw Borowski who was an internationally acclaimed glass artist.  His unique style of glass sculptures and objects are to be found in numerous art galleries, museums and private collections throughout the world. 
Glass Studio Borowski has been very successfully managed by Stanislaw's two eldest sons, Pawel and Jan, since 1993.  His sons have undoubtedly inherited Stanislaw's artistic ability, talent, creativity and have produced the most amazing artistic contemporary pieces which are both functional and decorative. 
They have perfected the art of glass blowing and use of stunning colours with superb design in an inimitable style which is renowned worldwide.  The brothers are continually improving their technique and designs and continue to produce amazing works of art.

AN INTRODUCTION OF THE STUDIO

Stanislaw Borowski

(born 1944 in Moutiers, France) is an artist who has gained international recognition for his engraved glass sculptures. In 1990 he founded "Glasstudio Borowski", which has been operated since 1993 by his sons Pawel and Wiktor who have followed in their father's footsteps as glass artists.
Pavel Borowski
(born in 1969) Is a versatile glass artist and owner as well as head of the Studio Borowski manufacturing. In addition to his individual masterpieces he has been seminal for the development of the Artist Edition as well as the design of the Studio Line and the Outdoor Objects collections.
Stani Jan Borowski

In their studio, the Borowski family create and design unique objects for their Artist Edition, Studio Line and Outdoor Objects collections, as well as individual masterpieces which can be found in exclusive galleries, international museums, private collections and prestigious art fairs world wide.
THEIR PHILOSOPHY
Glass is pure fascination for us. This unique material lives with light and offers particular characteristics like no other medium. The play of light, shape and colour open up a wealth of design possibilities in glass, which inspire us every day in a new way. Our greatest source of inspiration is the pure joy of life, which is reflected in expressive objects and sculptures and in this way shared with you.
The challenge of creating our ideas from glass demand that the artist use a variety of different glass processing techniques. We use mainly old, almost forgotten techniques of traditional glass processing. This requires an experienced and well trained team as well as knowledge, talent and craft skills. On the following pages we present our work and are happy if we can inspire you.
MANUFACTORY
Art has always been the ultimate luxury for people with passion. Contemporary glass art is a fascinating new art form that offers artists unique design dimensions with which to express their creativity. Since its inception the Borowski artists have always made an active contribution to the studio glass art movement. The Borowski artists created a separate niche with their distinctive high-quality objects which gained worldwide recognition. Today the company ranks among the world's most prestigious art glass studios. Treat yourself to a look at some pictures and videos of the production.
The Collections:
The Studio Line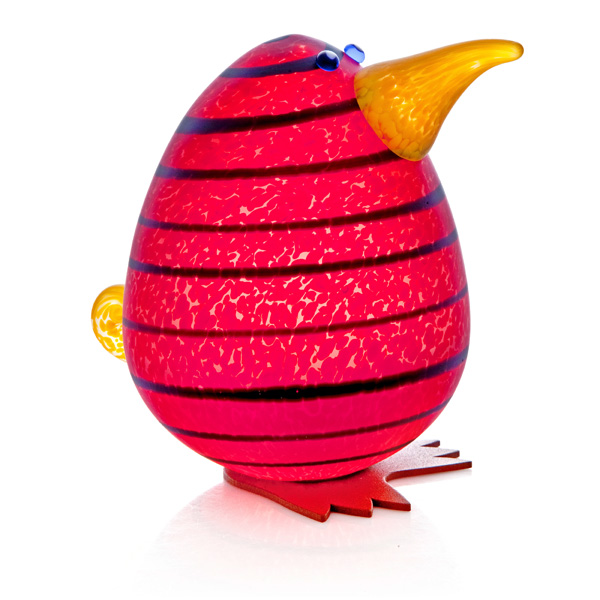 The  Studio Line comprises colorful, decorative and functional accessories: bowls, vases, candlesticks, paperweights, and lights. These objects reflect the inventiveness of the artists and are handmade with great care.
The Outdoor Objects are imaginative works of art made from glass and metal for outdoors: colorful and weatherproof lights, wind chimes and sculptures which are reminiscent of mythical creatures in fairytales and will give their environment a special charm.
The Artist Edition.
The Artist Edition contains lavishly produced works of art made from glass by Pawel and Stani Jan Borowski. Each object has been personally produced and signed by the artist and carries a certifi cate by Glass Studio Borowski.
To the collection